As one of the biggest fans of the Flying Dutchman Branko Srdanov I started a Gofundme page!
I would like to ask all of his friends, fans and sponsors to help Branko race again! Every bit helps, small and big amounts. If you're not able to donate please like, share or tweet this message. The more people see this messsage the more successfull this action will be.
Please visit Gofundme to make a donation!
Or by bank transfer (preferred):
IBAN Number: NL52INGB0001781265
In the name of: S. Soemers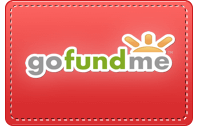 Thanks a lot, Ben